I am attempting to write some music every week this year and I'm starting off with this solid house track. This was a great project as I've been wanting to work on my house music production for a while.
Have a listen and let me know what you think.
I went into this track with the idea to just create the shuffling hi-hats that appear throughout. The rest of the track just built up around that.
If you like the track, please share it with your friends on your favourite social media outlet!
Bass line
My favourite part of the track is the punchy bass line in the build up to the chorus (the bit with the synth stabs). I used a sampled bass line and chopped it up to create the rhythm that I wanted. Then I pitched it to fit with the chords.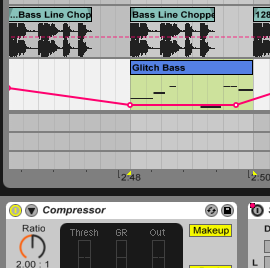 If you need production, mixing or mastering for your track, send me an email and I'll see what we can do.