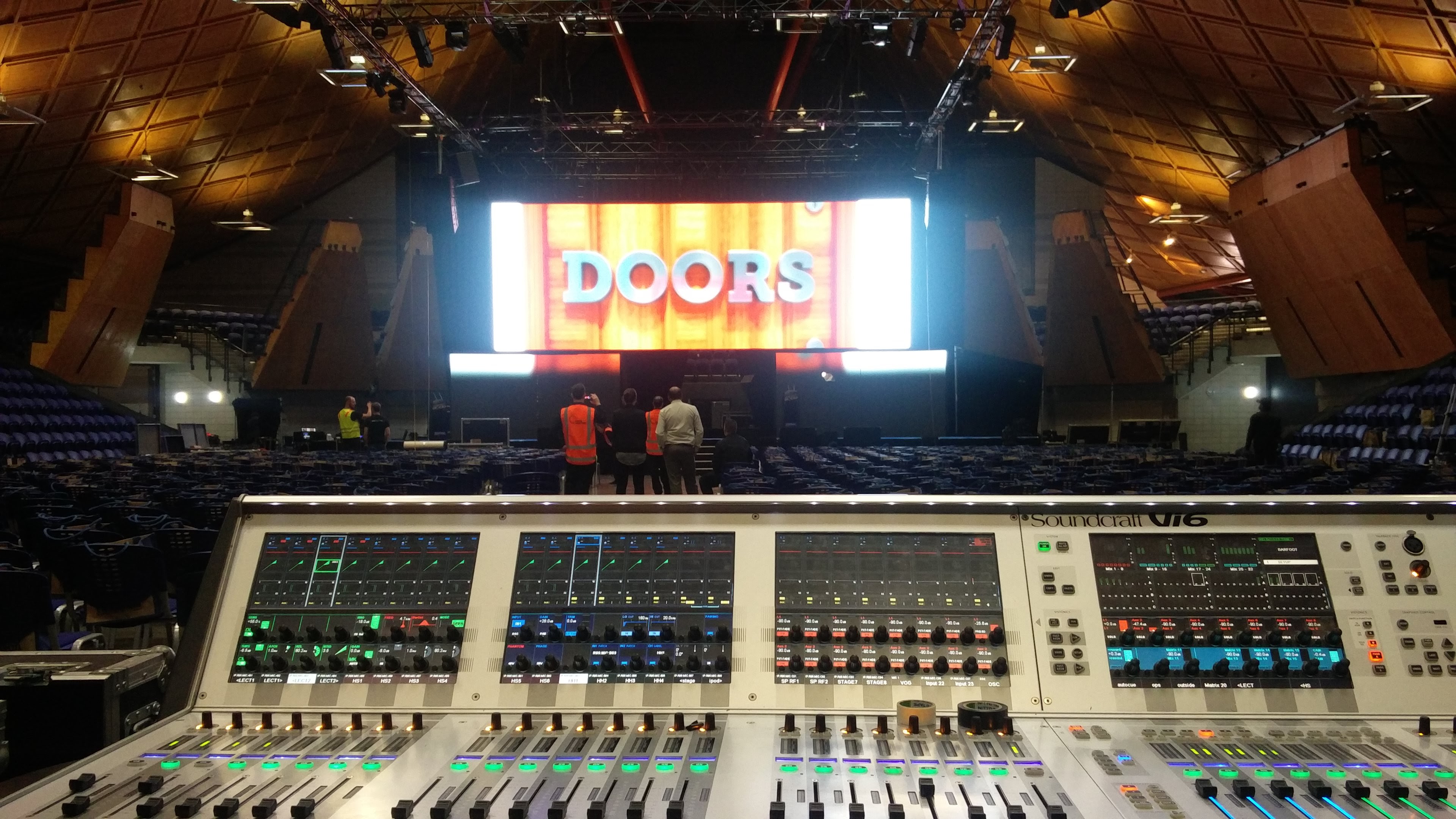 I had a great time in 2017 working and living in Auckland, New Zealand. I was working for a few different AV companies in the area doing live sound, lights and vision. I'm terrible at getting pictures of work, so bear that in mind please!
In the first photo, you can see the setup for a conference I was working on as FOH sound. The Soundcraft VI6 was useful for all it's ins and outs!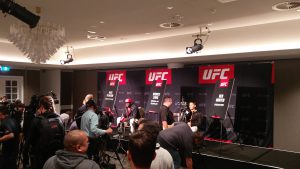 Some jobs were simple lighting tasks like this press conference setup. The camera guys just needed an even wash on the UFC fighters.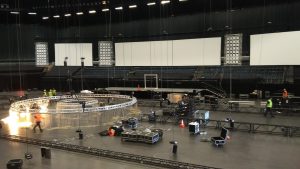 I can also bang truss together! This was a huge operation getting the show ready for a sit-down dinner of over 1000 people in an arena.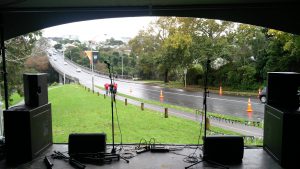 The Lions fan trail was one of my last shows in Auckland. Whilst fans walked from the Auckland harbour area to Eden Park stadium, they were treated to acts along the way. My stage was the last before they arrived at Mt Eden. Many stayed to watch the Irish folk performers before heading off to watch the British and Irish Lions play.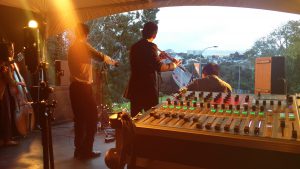 The size of the SI Expression desk is useful when there's little space.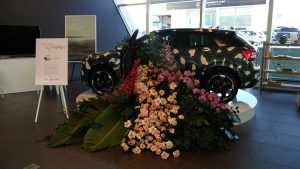 Launch events like the Audi one I did are great fun. DJ and speeches whilst people network and check out the new cars.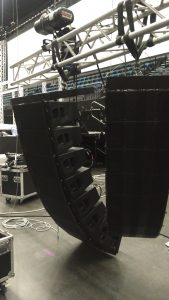 Spark arena receives all the bigger acts touring through New Zealand. Here, we setup the D&B Y series line array system.
New Zealand is a beautiful country with so much to do outdoors. When I wasn't working I was travelling the country to get to know it better. I went white water rafting many times and jumped out of plane on my first skydive!
… New Zealand I will be back!